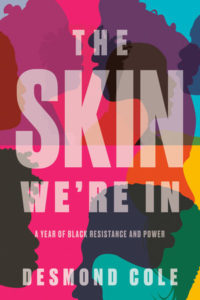 The Skin We're In by Desmond Cole is a year-in-the-life memoir documenting "a year of black resistance and power". Which is to say, a year of bad to tragic things happening to people who deserve better, have tremendous resilience, and are working to make things better.
This book was a hard read. I had to put it down every couple chapters to equalize. But I was also thankful for the opportunity. Cole was my proxy to a perspective and context I don't have access to.
The Skin We're In affirmed thoughts I have on some topics, expanded my knowledge on others, and on a few topics challenged my thinking. I am thankful for the opportunity to get out of my bubble.
Book link:
The Skin We're In: A Year of Black Resistance and Power
(Penguin Random House Canada)