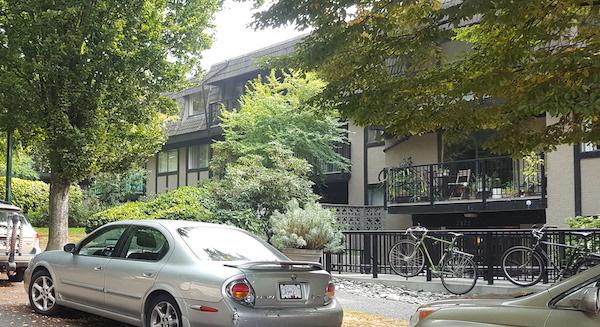 Last year I was evicted and my building demolished. As much as I hated demoviction, I was already considering a move. This felt like the universe kicking me in the ass to get on with it.
My old apartment was on Central Lonsdale in North Vancouver. I didn't realize it then, when I told people I'm on Lonsdale by London Drugs I was giving them more than a location. I was also giving them my neighbourhood. Central Lonsdale is as distinct a neighbourhood as Commercial Drive or Davie Street. I miss it.
Now I'm a resident of Vancouver, and I'm not sure what name to use for my neighbourhood!
The City of Vancouver has neighbourhood definitions (which they call areas), but they aren't useful. Many areas are large enough to contain multiple neighbourhoods and some of the boundaries seem to divide defacto neighbourhoods. I live in Grandview-Woodlands but most of the places I walk to are in Hastings-Sunrise.
Where I shop on Hastings Street there are banners naming the area: East Village. Can I use East Village as my neighbourhood name? Probably not. East Village is a relatively recent rebranding by the local business improvement association. It didn't go over well with a lot of the residents. Perhaps more applicable, when I use the name I mostly a get blank look.
I've given up finding a concise name for my neighbourhood. I live 7 blocks north of Hastings and Nanaimo (or a 5 minute drive west from the PNE if you don't know this part of Vancouver). My neighbourhood is Dale's Neighbourhood. Or when dad jokes are called for (and with apologies to Fred Rodgers): Mister Dale's Neighbourhood.
Any info on my neighbourhood name? Leave a comment!